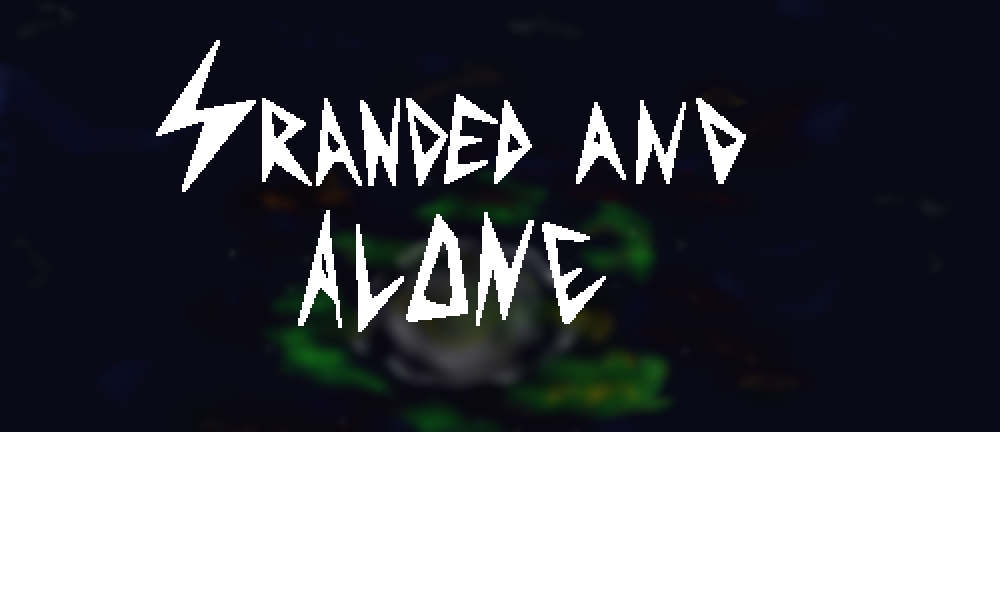 Stranded and Alone
A downloadable game for Windows
Stranded and Alone
Space and arrow keys to move.
You crash land on an alien planet with one of the most hostile environments you've ever seen. It wouldn't be too bad; but majority of the world is an ocean, and you can't swim.
Will you get back to your ship, or will you perish amongst the vast lands (and waters) of Tu' Teili?
Play to find out!
Game created by Stotsylle, Simon Hjort, and a programmer who wishes to be left anonymous.
Thank you to all that helped in the making of this game!
This is an entry for the 2017 Dragon(fruit) Jam hosted by GDN.